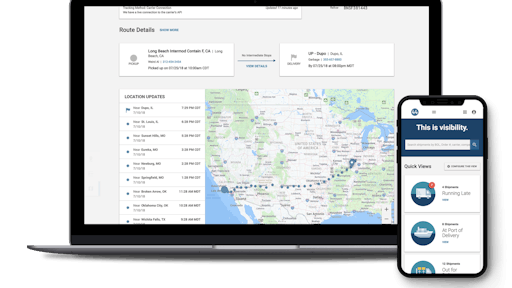 project44
project44 announced the acquisition of GateHouse Logistics, based in northern Denmark, immediately creating the largest visibility platform across North America and Europe and accelerating development of future global visibility offerings.
project44 is the world's leading Advanced Visibility Platform for shippers and third-party logistics firms, providing a scalable, secure, cloud-based platform that connects, automates and provides visibility into key transportation processes to accelerate insights and drive better decisions. The project44 network now boasts more than 175,000 capacity providers, more than 550 telematics data partnerships and integrations with all major transportation management systems (TMS), such as SAP, Oracle and JDA. All integrations are connected via machine-to-machine communications for industry-leading data accuracy, quality and refresh speeds.
"Many global businesses – from retailers to manufacturers – are looking for ways to digitally transform their supply chains and create new business value," said Jett McCandless, founder and CEO of project44. ​"We partnered with GateHouse Logistics earlier this year because they offer the largest European capacity provider network, share our commitment to high-fidelity data and have a ​'customer first' mentality. By bringing our companies together permanently, we have created the first ever single-pane view into all our customers' global shipments – an unmatched value."
To help customers further streamline operations and reduce costs across all geographies and modes of transportation, all GateHouse Logistics solutions will immediately become part of the project44 Advanced Visibility Platform.
Jesper Bennike, former GateHouse Logistics CEO and current project44 executive vice president of business development says, ​"Our mission is perfectly aligned with project44. By coming together to create the largest visibility platform across North America and Europe, our customers will be able to capture the deep business value that a single global provider can enable, while gaining access to the high-fidelity data analytics, automation and predictability of the project44 Advanced Visibility Platform."