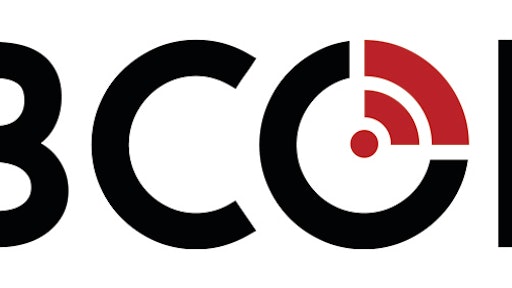 ORBCOMM Inc. announced that it has partnered with Drivewyze, Inc., the leader in mobility-based weigh station bypass solutions, to integrate its PreClear Weigh Station Bypass solution with ORBCOMM's in-cab telematics platform. By leveraging Drivewyze's service, ORBCOMM's fleet customers can bypass fixed weigh stations and mobile inspection sites up to 98 percent of the time, depending on their safety score.
The Drivewyze PreClear service is a Cloud-based fleet management application that eliminates the need for traditional transponders, enabling seamless integration into in-cab systems. Using GPS technology, Drivewyze has set up geofences around more than 700 temporary and permanent weigh stations across the United States and Canada to record the approach, entry, exit and, most importantly, the amount of time a truck spends at each weigh station. The Drivewyze comprehensive activity reports and ROI-based analytics tools empower customers to make informed decisions about how to better manage their fleet.
By providing bypass opportunities as reward for building and managing a safe fleet, ORBCOMM's trucking customers do not need to stop or slow down at scales, saving fuel, maintenance costs and driver hours of service for maximum efficiency. Bypassing weigh stations also keeps drivers on the highway so they can haul more loads and get home faster, which increases driver productivity and retention. While Drivewyze continues to grow, and is in 43 states and provinces, it also helps with notifications at other weigh stations. The Drivewyze Heads-up notifications provide drivers with 2-mile and 1-mile alerts of upcoming weigh stations and inspections to give drivers ample time to slow down, change lanes in traffic and prepare for an inspection, reducing driver stress and improving safety.
"Through our partnership with Drivewyze, ORBCOMM can deliver their valuable technology and extensive service coverage to significantly improve the efficiency of customers' fleet operations," says Marc Eisenberg, Chief Executive Officer of ORBCOMM Inc. "Drivewyze offers unmatched benefits that go beyond time and cost savings to provide trucking customers with a strong advantage, especially in driver recruitment and retention, in a competitive industry."
"Our award-winning PreClear service seamlessly integrates with ORBCOMM's in-cab telematics solution, offering a convenient and cost-effective way for their customers to keep drivers out of scale lineups and spend more time on the road," said Brian Heath, President and Chief Executive Officer of Drivewyze, Inc. "Together with ORBCOMM, Drivewyze is helping to revolutionize the transportation industry with an innovative weigh station app that is proven to save fleets thousands of hours of lost driver productivity and greatly reduce fuel costs. The ROI for PreClear is almost immediate."