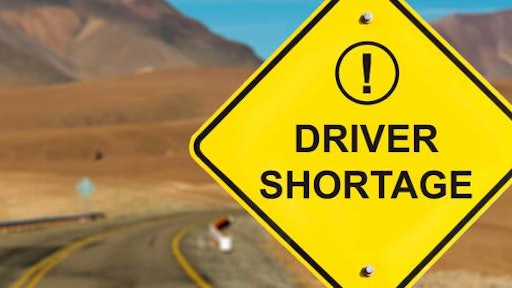 The American Transportation Research Institute (ATRI) unveiled its Top Industry Issues report today. The list includes the top ten critical issues that the North American trucking industry face. For the second year in a row, the long-standing driver shortage was ranked the top issue.
The need to recruit qualified truck drivers is a recurring issue for the industry. In 12 out of the 14 years the ATRI has conducted the survey, the driver shortage has been a top-three issue. The driver shortage remains the number one issue as strong freight demand and an aging workforce increase pressure on motor carriers to recruit and retain the best talent.
The second issue in the survey was the hours-of-service rules, driven largely by the industry's call for increased flexibility in the rules, particularly the sleeper berth provision. Reflecting the industry's challenges in recruiting and retaining drivers, the third issue of the year is driver retention, jumping two spots since last year.
Additional concerns over the newly adapted ELD mandate has dropped to the number four issue this year. The lack of available truck parking lands in the fifth spot, but remains the number two issue among commercial drivers.
"I've spent the past year traveling the country as ATA Chairman and everywhere I go, people talk about how we've got to resolve our workforce challenges if we're going to keep this nation's economy moving forward," says Dave Manning, TCW, Inc. president. "ATRI's annual analysis lays out the industry's preferred strategies for not only addressing our workforce issues, but HOS, truck parking, and congestion as well."