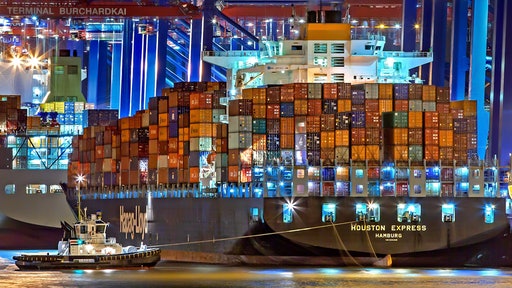 Getty Images
BlueWater Reporting released an economic report on the strong correlation between U.S. GDP growth and business at the nation's seaports, both of which were challenged in 2019 by deteriorating trade with China, with ports on the West Coast bearing the brunt.
BlueWater Reporting's latest report, "Global trade volatility takes toll on U.S. GDP growth and seaports," looks at how U.S. GDP growth slowed in 2019 vs. 2018, as well as how important seaports are to the nation's economy.
The report provides information from BlueWater Reporting's database on how weekly allocated TEU capacity from North America to China declined between 2018 and 2019 in the wake of growth during previous years.
Additionally, the report looks at how the U.S. has become more dependent on shipments to Europe to make up for this reduction in outbound capacity to China, although Europe has been in a subdued growth environment and imports to the region have struggled to increase.
With the export market presenting a challenge for U.S. economic expansion, the import market has also seen diminishing growth. BlueWater Reporting's report also shows how North America's imports from China also took a steep downturn between 2018 and 2019.