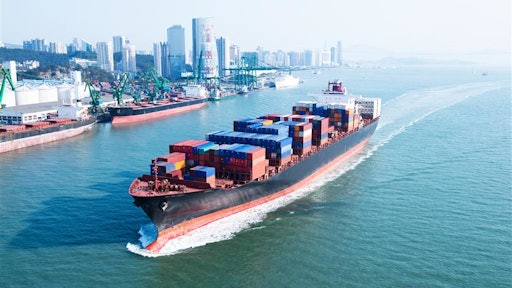 xy/stock.adobe.com
From December to January, the number of ships waiting at United States fell in half on average, from 14 to seven, according to a new report from rpoject44. However, Asian ports experienced an increase from 13 to 17 ships per day. Hong Kong saw the biggest jump, growing from 18 to 23 ships on average per day from December to January. The report also noted that Europe experienced a slight decrease in congestion, lowering from 7 ships to 6 ships per day.
Per project44:
While data indicates that there has been a very marginal decrease in the ship berth time in Los Angeles, the average time that a ship in Los Angeles spends at berth is 10 times more than it spends in Shanghai indicating the huge gap in port productivity at the largest port in the USA.
Although there was a slight increase in available shipping capacity from December 2021 to January 2022 it was still at around 82% of January 2021's level.
According to project44 intelligence, the import volumes into the US West Coast ports have been on a steady decline since August of 2021 and as a result of these declining volumes, the average import container dwell times dropped to 5.2 days and 5 days respectively in Long Beach and Los Angeles.
However, January export container dwell times for Los Angeles were much higher than import ones due to some carriers prioritizing empties over full export containers. Other carriers are 'cycling' their discharges (one box off and one box on), but for many of these carriers, prioritization of imports is most important.