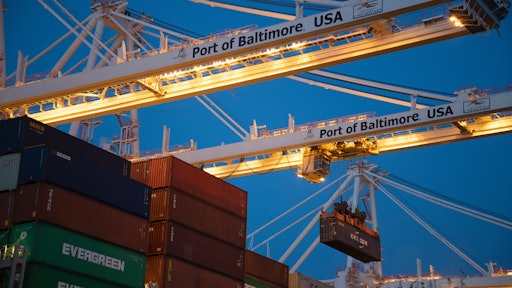 Photo by David Dibert from Pexels
The Port of Baltimore has set another record for cargo, handling 98,529 containers in July. The number tops the previous record set in March, which had 95,962 containers handled. The numbers are just the latest milestone in a continuing strong year for the port.
"The Port of Baltimore continues to set records and lead the way as one of our state's largest economic generators, and to remain competitive we must keep innovating," Governor Larry Hogan says.
The governor toured Port Botany, the premier deep water seaport in Sydney, Australia, which handles millions of tons of container freight each year.
"Port Botany was a great lesson in operational efficiency and environmental sustainability," Hogan says. "We are proud of the men and women who work hard every day to keep our Port advancing and showing how Maryland is open for business."
2019 has already been a significant year for the port as its state-owned public terminals handled 11,001,234 tons of cargo. In the second quarter of 2019, from April to June, the Port handled 2,873,392 tons of cargo, an increase of 3% over the previous record set the year prior.
Meanwhile, the Port of Baltimore is one of the few U.S. East Coast ports with the necessary infrastructure to accommodate the world's largest container ships. Just this May, the port welcomed the largest ship ever to come to Maryland.
Continued growth is expected as a second-deep berth is being planned by Ports America Chesapeake and will allow the Port to handle two supersized ships simultaneously. Construction on this new 50-food deep berth will begin later this year and will be operational by 2021.