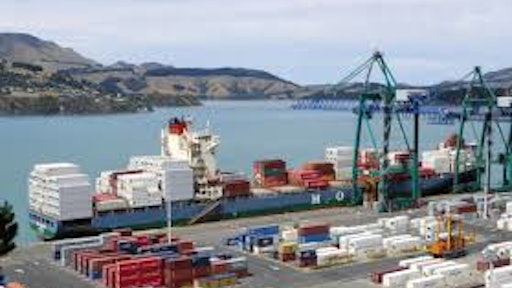 Loadstar reports that Shanghai Containerized Freight Index (SCFI) lost 2.8 percent as container spot rates on the transpacific and Asia-South America trades went into retreat.
The SCFI comprehensive index is down 7.2 percent since last year despite bunker costs being nearly 40 percent higher. According to Loadstar, ocean carriers have been opting for market share grab rather than obtaining compensation for the rise of fuel costs.
Carriers have failed to push through the increased cost of fuel in contract rates.
However, Asia-Mediterranean trade appears to be proving more robust than North Europe route, Loadstar reports. Mediterranean spot rates were up 1 percent to $904 per teu, prompting some carriers to increase their FAK rates on route.
The impact of the emergency bunker surcharge has run out of steam for North Europe, Loadstar reports. The region slipped 0.7 percent to $870, just 7 percent below the level it was a year ago.
Spot rates fell on the SCFI fell 6 percent for the US west coast and 4.4 percent for east coast ports.
Loadstar reports that the biggest fall on the SCFI was Asia to South America, falling 8.7 percent.
To read the full original article, please click here.