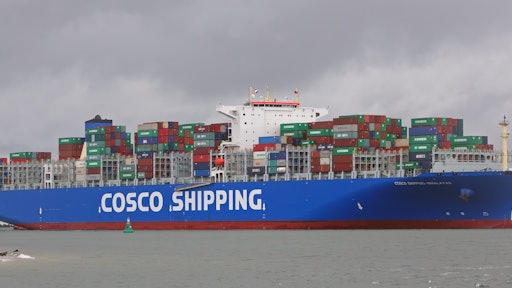 The Wall Street Journal reported that a U.S. national security review has raised concerns a takeover by China's COSCO Shipping Holdings Co of a large container terminal in Long Beach, California.
The terminal is part of COSCO's $6.3 billion deal to buy Orient Overseas International. Executives met with officials at the Committee on Foreign Investment in the United States and proposed to carve out the Long Beach terminal to ease concerns.
The acquisition of Orient Overseas Container Line is on track to be completed by the end of June.