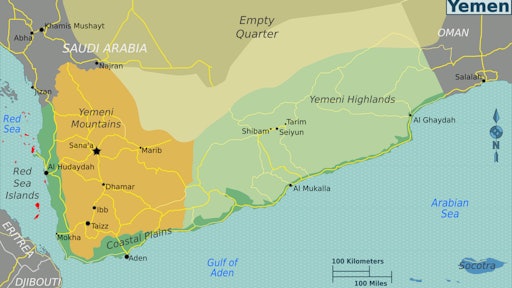 Saudi Arabia appears to have succumbed to growing international pressure and agreed to re-open the key Yemeni port of Hodeidah to food aid and commercial fuel for a minimum of 30 days.
Aid agencies, including the UN, have been warning that a month-long blockade on the port was cutting off aid to nearly 70 percent of those desperately in need of humanitarian relief. The Saudi-led coalition intervened in March 2015 to defeat Houthi rebels and restore the UN-recognized government of President Abdrabbuh Mansur Hadi, but neither of those objectives has been met, and the war recently dragged past its 1,000th day.
In a statement published on the Saudi government-run news agency, the coalition leadership said: "The port of Hodeidah will remain open for humanitarian and relief supplies and the entry of commercial vessels, including fuel and food vessels, for a period of 30 days."
To read the full original article, please click here.