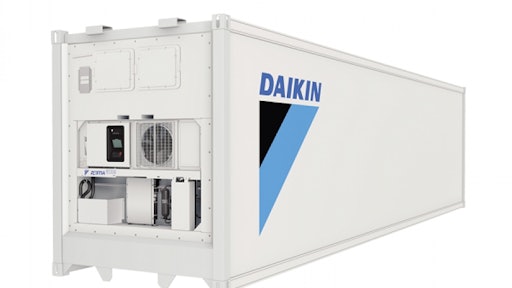 Daikin Reefer has invented new "active" controlled atmosphere (CA) technology it claims will revolutionize refrigerated shipping, allowing container lines to launch a fresh charge against air freight in the battle for perishable cargo.
According to Ah Huat Goh, general manager, global marketing and service, reefer container department at Daikin, the technology represents a significant advancement over the "passive" solutions on the market.
"Active CA will open up more commodities to shipping lines because it's more reliable and can reduce oxygen more precisely than passive technology," he told The Coolstar. "Active CA helps prolong the shelf-life of produce such as asparagus, avocados, lettuces, cherries and blueberries. As a result, shipping lines will definitely be able to challenge airlines more for these cargoes."
To read the full original article, please click here.