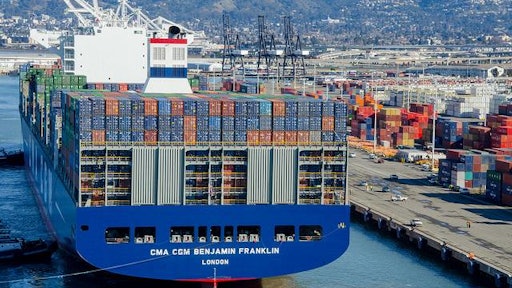 Outer Harbor Terminal LLC, which operates part of the Oakland, Calif. port, filed for Chapter 11 bankruptcy protection on Monday, two weeks after terminating its lease held in a joint venture with Ports America.
Last month, Ports America, one of the largest marine cargo operators in the country, said it was shifting its business from the Oakland port to other cities along the West Coast, including Los Angeles and Long Beach.
In a Chapter 11 petition filed in U.S. Bankruptcy Court in Delaware, Outer Harbor Terminal, which operates part of the Oakland port, listed both assets and liabilities of between $100 million and $500 million, according to Reuters.
The Port of Oakland, located on the shore of San Francisco Bay, was one of the first ports in the world to specialize in intermodal container operations.
To read more, click here.