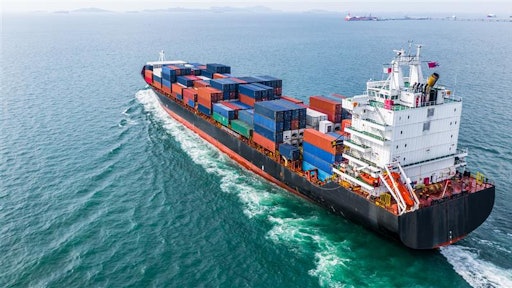 Kalyakan - stock.adobe.com
Think of all of the variety of devices you use to make purchases—from the phone to the smart TV, technology makes it all possible within a preferred device. Over the past few years of supply chain disruptions and challenges, it only makes sense that shippers should also be able to obtain the transportation capabilities they need to operate within their workflow of choice. As shippers are under more pressure than ever to save time, reduce costs and do more with less—all while navigating a disrupted and ever-changing market – technology that can help streamline and simplify processes will ultimately save time and money.
The ongoing changes in the shipping industry, including those caused by the continued Coronavirus disease (COVID-19) pandemic, the conflict between Russia and Ukraine, surging fuel prices, labor disputes in ports across the globe and more, are inciting the expansion of digital freight platforms in order to provide shippers with real-time access to what they need. As consumer purchasing habits continue to fluctuate and supply chain disruptions related to the pandemic and global conflict continue to emerge and evolve, automation provided through digital connectivity is critical to shippers and to the broader logistics industry.
The digital evolution
What historically has been a highly manual process of calling or emailing a half-dozen or more carriers to find a truck to haul a last-minute load or secure a backup carrier if a route guide fails, today there's a streamlined process where shippers can procure freight rates from transportation providers right in the transportation management system (TMS) through digital integrations. This simplifies the many manual tasks shippers would otherwise have to do – streamlining and saving costs on even the most challenging freight.
That said, there are various forces at play in today's market, including many we haven't seen in prior years. A trend coming to the forefront has been shippers' increased need for automation to get quotes for their spot freight – this has accelerated due to historically high truckload rates over the past year and is continuing even with spot rates coming down nearly 15% since their peak in early January. No matter what cycle of the market the industry is in, it's critically important to remain flexible and act quickly when it matters most. In today's softening market, connectivity enables customers to move more quickly to get lower market rates – likely lower than contract rates and take advantage of cost savings with greater convenience, speed and visibility, without the hassle of phone calls and time spent waiting for confirmation. On the flipside, digital connectivity is extremely important in a tight market, guaranteeing access to capacity and competitive rates.
To put it simply, digital connectivity and having a spot freight strategy is intended to remove routine tasks from a shipper's to-do list, alleviating supply chain pressures and enabling easy integration. A streamlined process can help save time – accessing real-time rates earlier in the procurement process, making it easier to cover loads and secure quality service; save money – creating process efficiencies that unite fragmented systems and increase lead times; and access capacity – making freight more attractive to carriers with real-time digital connections and potentially offering earlier access to capacity at a provided rate.
Digitally connected supply chains
Further reinforcing the growing need for digitally connected supply chains, is that 75% of shippers in a recent C.H. Robinson customer research survey said the market volatility of the past year increased their need for new supply chain technology, automation and predictive analytics, and 50% said they have increased adoption of this kind of technology. Respondents also listed market volatility, limited capacity, and pressure to reduce costs as top pain points in 2022. It is critical to address these issues and offer more of what shippers are looking for in today's market by enabling them to efficiently manage everything from planning and optimization to reporting and analytics, including multiple regions and modes of transportation across the global supply chain.
Supplementing spot freight procurement with automated processes can help with:
·        Capacity assurance in tight markets
·         Cost savings in loose markets
·         Route guide failure
·         Freight in new lanes out of bid cycle
·         Ongoing market disruptions
·         Low volume lanes
·         Specialized project freight
Identifying quality digital connections
As shippers evaluate digital connectivity options, here are a few of the most important factors:
1.      Automated bids on freight
Using algorithms that evaluate supply and demand in real time, automated bids can save you a significant amount of time.
2.      Benchmarking and analysis
Digital connectivity with the right provider can help you find out if you're paying more than the market average for similar transportation services.
3.      Route guide integration
With the right technology, it's possible to get market rates directly in your routing guide—again allowing you to save time and avoid a manual spot quote or freight auction process. Bringing all the information into one place makes it easy to see your options and make smart, data-based decisions.
4.      Capacity assurance
With today's unpredictable market fluctuations, securing the equipment you need can prove challenging.
Technology and scale enable flexibility and quick action for shippers in any market. With digital supply chain connectivity and automated access to capacity and cost savings advantages, shippers of all sizes are able to take advantage of the most competitive rates available and execute in the most efficient way possible, even while navigating the disrupted market of today and whatever challenges the future may bring.