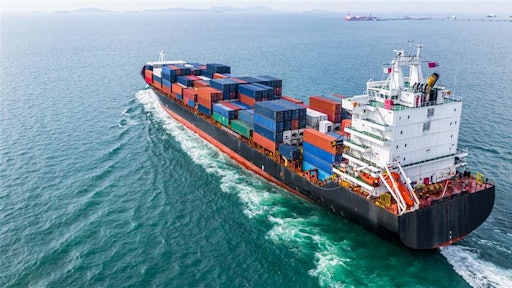 Kalyakan
Since the onset of the Coronavirus disease (COVID-19) pandemic, there has been a noticeable rise in transportation and logistics providers developing offshore partnerships to benefit their operational performance, and it shows no sign of slowing down. Here are the Top 5 offshoring trends in transportation.
1. Expand reliance on existing offshore partners
After a year of difficult workforce planning, companies are looking to refocus their in-house staff on more strategic initiatives and concentrate on their core business and competencies. In addition to the continued impact of e-commerce activity on the global food and beverage industries, carriers and third-party logistics (3PL) companies are increasing the share of back office and front office work that they distribute to partners to free up resources to accommodate shipment volumes.
Other reasons for growth in offshoring business process programs include:
·        Delays in processing caused by internal bottlenecks. Transportation and logistics providers are seeking partners who are not held back by the same blockers already experiencing. Instead, they are engaging with companies who complement their strengths and solve for their weaknesses. Look for providers whose training and quality control methodologies ensure the entire program runs as smoothly and efficiently as possible. This prevents a client's internal obstacles from negatively influencing the success of their offshoring initiative.
·         In-house staff and technology capacity limitations. Most companies do not currently have the capital or internal approval processes to invest in human resources or technology whenever it is deemed necessary and with little lead time. The ability to rely on a partner who already has the required resources available is convenient and attractive. Select a provider that regularly reviews each client's capacity requirements to ensure every client's service level agreements (SLA) are consistently met and never comprised.
·         Flexibility issues within the organizations themselves. Scalability and elasticity is already challenging to achieve in freight, but some organizations have difficulty practicing agility simply due to the way they are built. After the pandemic, many transportation providers have sought an offshore partner specifically to help them adapt better to market changes.
2. Diversify locations
The events of 2020 highlighted the risks associated with any company having all their organization's critical work being performed in a single location. As an illustration, many transportation providers who use vendors based in India are currently struggling with turnaround times, processing completion and quality metrics due to the COVID-19 resurgence in the region. Therefore, many carriers and 3PLs are looking for offshore partners with location diversity. Select a provider who maintains a global footprint with strategic operating locations worldwide to ensure business continuity. 
3. Rethink traditional processes
Aside from freight billing and similar back-office functions, many carriers and 3PLs are now thinking outside the box and want to replicate the benefits received from their existing offshore teams by outsourcing additional functions. Over the past year, requests for National Motor Freight Classification (NMFC) processing, freight rate auditing, IT outsourcing and inside sales functions have increased. In the United Kingdom and Europe, there's been a rise among transportation and logistics providers wanting to offshore customs brokerage processing.
4. Prioritize data security
The growing number of news headlines regarding corporate cyberattacks has generated an increased prioritization for data security. As a result, carriers are now demanding their offshore partners adhere to the strictest protocols to ensure system connectivity and transmission security.
5. Require hazmat expertise
Another shift noticed over the past year is the increased demand for hazmat expertise. In addition to avoiding non-compliance penalties from the Department of Transportation (DOT), properly capturing hazmat data is critical to safely transporting hazardous material shipments. One of the most frequently cited safety violations of the Hazardous Materials Regulations (HMR), Title 49 CFR Parts 100-185, is the failure of the shipper to correctly describe the hazardous material on the shipping paper. More and more carriers want to hand off this responsibility to their offshore partners and keep their teams focused on moving the goods themselves.
While the COVID-19 pandemic illuminated the unique challenges of transportation and logistics providers, it forced many to reevaluate their offshore partnerships while simultaneously assessing their internal processes, functions and resources. During 2020, the primary challenge for many within the industry was to keep goods moving. Carriers quickly learned that to stay competitive, they needed to remain agile. Due to this fact, expect to see a continued rise in developing and strengthening offshore partnerships throughout the supply chain.