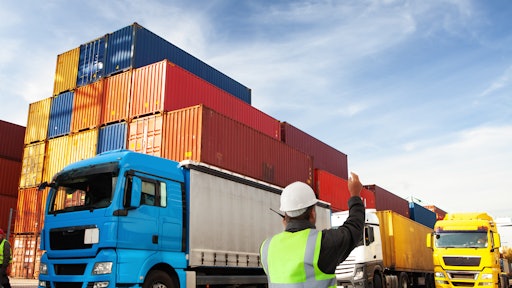 sculpies AdobeStock_244001622
Nearly 93% of logistics professionals are spending nearly half of their working day solely dedicated to addressing problems, indicating a significant inefficiency in the current system, leading to a waste of valuable time and resources, according to a Container xChange survey.
"Digitalization is the inevitable evolution for every industry, and the container logistics industry is no different," says Christian Roeloffs, CEO of Container xChange. "In today's difficult times, companies are struggling with innumerable macroeconomic and geopolitical disruptions. With these manual processes, it can become even more difficult to do business. Our research shows that the move to digital tools can save time, increase efficiency and improve profitability. Logistics professionals need to embrace the digital transformation to stay ahead in a competitive market."
From Container xChange:
53% of logistics professionals spend 3-4 hours within the week discussing terms and conditions with new partners, while

93% of logistics professionals spend 2-4 hours contacting depots for release and drop off references.

Furthermore, 92% of logistics professionals are spending an average of 3-4 hours to source just one new partner when needed.
"As the report has shown, time saved from digitalizing operations at work is proving to be an asset for freight forwarders. It allows them to focus on higher-level tasks that can drive growth and success for the company, like setting long-term goals and identifying new markets for expansion. Additionally, this free time can foster a more collaborative and innovative culture within the organization, leading to new products, services, and business models," Roeloffs adds.