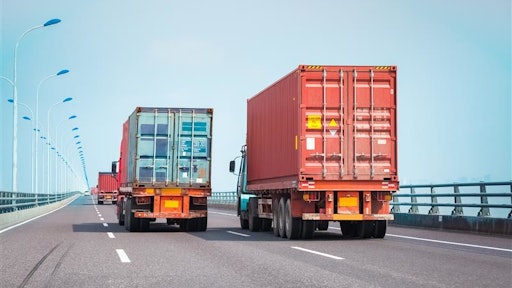 chungking/stock.adobe.com
Acquisitions run rampant in the supply chain, especially on the technology side, as the industry not only sees disruptions but significant growth in demand. Supply chain companies across the world look to invest in creating an optimized and fully rounded operation. Arrive Logistics looks to specifically to drive optimized operations around the world in its latest acquisition from Forager Group. The multimodal company hopes to drive its cross-boarder operations in Canada and Mexico. 
Per Arrive Logistics: 
This acquisition will equip Arrive to deliver better visibility into cross-border shipping, leveraging purpose-built technology to generate value and provide a one-stop-shop freight experience. Increases in cross-border trade, in-sourcing and near-sourcing are expected to continue to rise over the next five years which point to a growing need for these specialized capabilities within the logistics space. 
"Forager Group's team of cross-border specialists and industry leading technology are excellent additions to our business," said Matt Pyatt, Founder and CEO of Arrive Logistics. "By integrating Forager's cross-border platform into our transportation management system, Arrive can continue to deliver and expand services to Forager's customers while providing new capabilities to our existing partners. Through the network, expertise, and technology of both organizations, Arrive will scale our cross-border footprint into an industry leader."