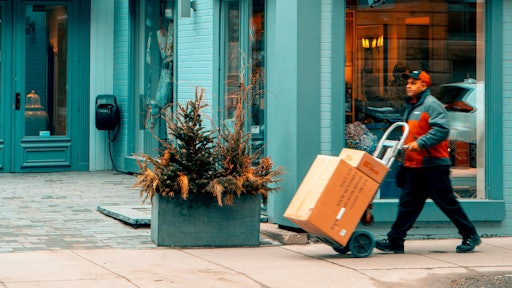 Pilot Creates New Role to Grow Local Sales
Previous director of global business development at Pilot Freight Services, Rochelle Wilson, is now stepping into a newly designed position named vice president of field sales.
The logistics service is looking to increase productivity regarding local sales with the new role in which Wilson will target relationships with customers, building new ones and strengthening existing.
Pilot president John Hill referenced Wilson's deep understanding of the company's services to create new solutions in helping clients as a factor in the decision to promote her.
3Gtms Expands Innovative Board of Directors
Tapping a wide range of established talent in the supply chain industry, 3Gtms has bolstered its board of directors, bringing on six new executives.
Sumeru Equity Partners managing directors Paul Mercadante, Sanjeet Miltra and Mark Haller, along with CEO/owner of ISO Vision LLC, Stuart Kerr, experienced operations executive Gary Kowalski and Tompkins International executive vice president Gene Tyndall have all joined 3Gtms' board of directors.
The software developer believes it will grow with this new talent, which it claims will thinking inventively and creatively.
All six new members are powerful executives and CEOs in supply chain management.
Financial expert Katherine Harper has been appointed chief financial officer of BDP International, overseeing the group's entire financial operations, including subsidiaries, partnerships and joint ventures.
Harper has three decades of experience, and this will not be her first attempt at taking the CFO role. She moves from AgroFresh where she was also the CFO and of Tronox before that.
At BDP, the executive will be responsible for the financial operations of its 143 offices in 36 different countries.
Kool Logistics Director of Customer Sales Moves to GM
Transportation operations at Kool Logistics has a new supervisor as John Druckenmiller takes over as general manager. He will be based out of Kool's Nashville location.
Druckenmiller's role will assist in the growth of market-strategic placement of nationwide carrier partners and its overall services.
Transportation Veterans Retire from Wabtec Board
Vice president Emilio Fernandez and director Philippe Alfroid of The Wabtec Corporation current terms on the board are coming to a close and the two will not be seeking re-election.
As the two retire after 25 years and four years, respectively, the transportation manufacturer has a plan in place to ensure a seamless transition.
Fernandez is 75 years old and has spent the last 25 years helping Wabtec through his knowledge of the rail industry to help improve safety. He has been cited as an instrumental member of building up Pulse Electronics, which was Wabtec acquired in 1995.
Alfroid is 74 years old and while he only joined the board in 2016, he played a significant role in the company's growth. He spent more than 30 years in the transportation industry prior to joining the board and was chief operating officer of Essilor International.
MARS Starts 2020 Off with New Officers
A new group of officers has been selected to lead the Midwest Association of Rail Shippers (MARS) for 2020, who were selected early in the New Year at the association's annual winter meeting.
The new officers consist of Watco Companies' Stefan Loeb as president, Iowa Interstate Railroad's Carrie Evans as first vice president and CSW Transportation's Kathy Bathurst as second vice president.