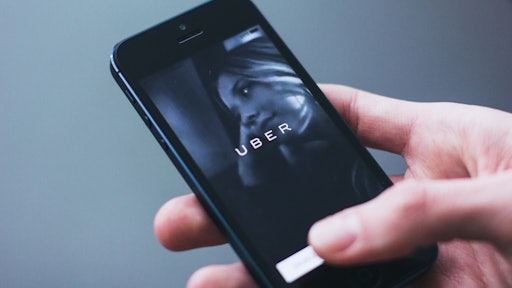 Pexels
In the latest quarter ending on Sept. 30, Uber Technologies reported a net loss of $1.15 billion. Excluding stock-based compensation expense, the loss was valued at $761 million, better than the company's second-quarter loss of of nearly $1 billion, which excluded stock-based compensation and one-time driver awards, FreightWaves reports.
"Our results this quarter decisively demonstrate the growing profitability of our Rides segment," says Dara Khosrowshahi, CEO. "Rides Adjusted EBITDA is up 52% year-over-year and now more than covers our corporate overhead. Revenue growth and take rates in our Eats business also accelerated nicely. We're pleased to see the impact that continued category leadership, greater financial discipline, and an industry-wide shift towards healthier growth are already having on our financial performance."
The company's freight division, Uber Freight, reported a $100 million increase in gross bookings to $223 million. In addition, loads increased by more than 100% year-over-year, though the company did not disclose any official numbers.
Uber Freight grew its network to over 50,000 carriers, the company reports. Several of the top-10 national carriers are already regular participants in our network and our shipper list includes several Fortune 50 customers.
According to the release, adjusted earnings before interest, taxes, depreciation and amortization was a loss of $81 million in the quarter, $50 million worse on a year-over-year basis.
"We expect ANR growth to accelerate again in Q4 and continue to focus on financial discipline. As such, we are improving our full year Adjusted EBITDA guidance by $250 million to a loss of $2.8-2.9 billion," says Nelson Chai, CFO. "We are also providing additional disclosure, both to deliver more visibility into our business and to further align our internal focus on efficiency with our external reporting."
Meanwhile, on a consolidated basis, total revenue was up 30% year-over-year at $3.8 billion, compared to the consensus estimate of $3.68 billion. Gross bookings increased 29% year-over-year to $16.5 billion.