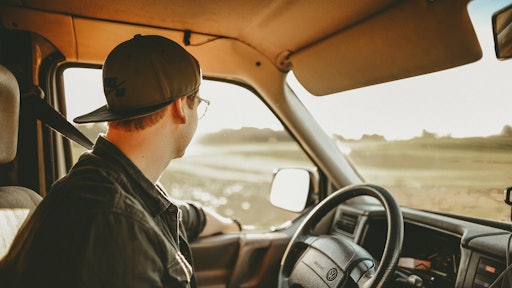 Pexels
Thousands of truckers are experiencing a non-functioning electronic logging devices (ELD) after their Omnitracs systems unexpectedly shut down on Nov. 2.
Omnitracs is a leader in ELD systems. The company reportedly began experiencing connectivity issues with a subset of its in-cab telematics hardware at 7 p.m. CT on Saturday, Nov. 2.
"We understand the root cause and are now focused exclusively on returning impacted customers to full functionality," Omnitracs said in a statement.
According to FreightWaves, the MCP 200, MCP 110 and MCP 50 devices were affected. New models, such as the Omnitracs IVG, XRS and Roadnet products were not affected.
The outages greatly affected large fleets like Knight-Swift Transportation Holdings and Schneider National. The companies reportedly told their drivers to use paper logs to record their miles driven and time driving, freightbrokerlive.com reports.
The Federal Motor Carrier Safety Administration (FMCSA) was aware of Omnitracs' outage and requires drivers to keep paper logs on board in case of a malfunction.
The final stage of the ELD mandate goes into effect on Dec. 16 and has few exceptions to the rules. By the December 16 date, trucks with less sophisticated automatic on-board recording devices (AOBRDs) must switch to ELDs.
Omnitracs sent emails to its users, requiring an emergency firmware update to its IVG united before Nov. 2. The phaseout of the government's use of the 3G/global Positioning Satellites system required the update.
Drivers took to social media to express their displeasure of the outage.
"While our backend systems continue to remain fully functional and maintain bi-directional communications with the devices, we have now deployed an over-the-air configuration file to all impacted units. As units come on air, the configuration file will be enabled once the unit has been reset. Our team is monitoring units and triggering device resets as needed. Our goal is to restore accurate time data to each unit and ensure a significant improvement to the experience of your drivers," Omnitracs CEO Ray Greer wrote in a blog post on the company's website.
"Our team continues to work around the clock to resolve this urgent matter as quickly and efficiently as possible. While we have not yet achieved a full resolution, please know that this remains our top priority. We will continue to share updates with you on our progress until this urgent matter is fully resolved. We apologize for the continued inconvenience this matter has caused and truly appreciate your patience as we work to address," the post continues.