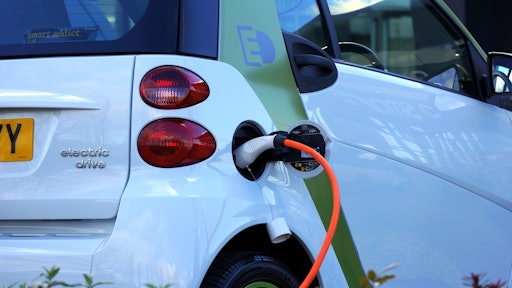 Pexels
Anheuser-Busch plans to deploy 21 battery electric trucks built by BYD in southern California.
As part of a state project that leverages cap-and-trade funds to reduce greenhouse gas emissions, the companies said that it will represent the largest Class 8 electric truck deployment in North America.
"At Anheuser-Busch, we are committed to leading our industry towards a more sustainable future by reducing our carbon emissions across our value chain by 25% by 2025," says Angie Slaughter, vice president of sustainability procurement at Anheuser-Busch. "The transport industry is one that is prime for innovative solutions and we are excited to continue driving progress towards a zero-emission fleet through this partnership."
Fleet Owner reports that ENGIE Services will design charging stations and install a 958.5 kW solar array at the Carson site, generating zero-emissions power to offset the use of conventional energy in the charging process.
The deployment is expected to begin later this year and wrap up in early 2021.
"With this exciting project, Anheuser-Busch is providing a real-world demonstration of the future for moving goods and products throughout California," said Richard Corey, executive officer at the California Air Resources Board.