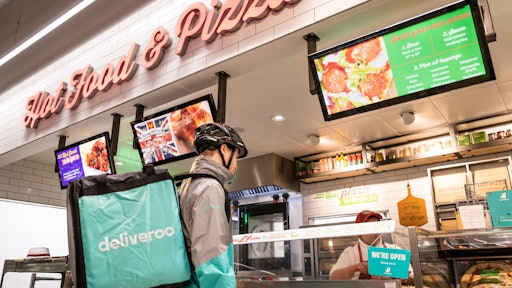 Deliveroo
Online food-delivery Deliveroo will leave Germany this week as the company will no longer be doing business in the country. The company told customers and workers via email, but didn't provide a specific reason for the exit.
The company has over 1,000 self-employed delivery workers in Germany and delivers from over 2,000 companies. Quartz reports that the company aims to refocus its investments in other markets in Europe and Asia. However, it isn't completely ruling out a return to Germany in the future.
"We want to thank all of the riders and restaurants who worked with Deliveroo in Germany, as well our wonderful customers," the spokesperson said by email. "It has been an honour to serve so many people amazing food from Germany's many great restaurants and to work with so many brilliant, hard-working riders."
Deliveroo emailed its employees, saying that it will provide a "one-off goodwill payment" that equals 10 days' pay and a second payment equal to two weeks' pay, plus any other outstanding fees owed, Quartz reports. The payments will be made to riders who had been active in the last 12 weeks.