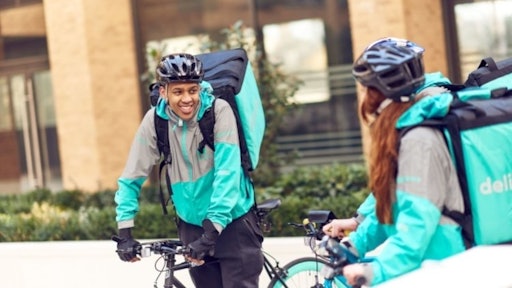 Deliveroo
Amazon is leading a new $575 million Series G funding round for Deliveroo. The UK-based delivery service will use the funds to expand the company's tech team at its headquarter and will continue to innovate through its delivery-only super kitchens.
"We're impressed with Deliveroo's approach, and their dedication to providing customers with an ever increasing selection of great restaurants along with convenient delivery options," says Doug Gurr, Amazon UK Country manager. "Will and his team have built an innovative technology and service, and we're excited to see what they do next."
So far Deliveroo has raised $1.53 billion.
In addition, Deliveroo will use some of the funds for development of new products for customers to offer a more personalized experience. The company plans to increase support for restaurant partners and add new tools to offer riders flexible and well-paid work as well.
"This new investment will help Deliveroo to grow and to offer customers even more choice, tailored to their personal tastes, offer restaurants greater opportunities to grow and expand their businesses, and to create more flexible, well-paid work for riders," Will Shu, founder and CEO of Deliveroo says. "Amazon has been an inspiration to me personally and to the company, and we look forward to working with such a customer-obsessed organisation. This is great news for the tech and restaurant sectors, and it will help to create jobs in all of the countries in which we operate.