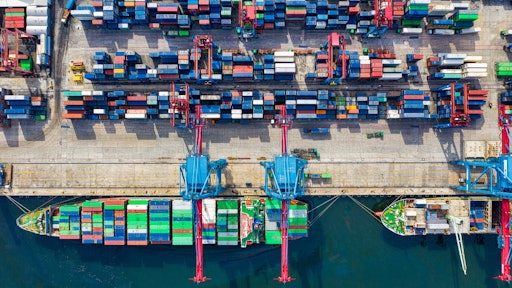 Pexels.com
Eugene Seroka, the executive director at the port of Los Angeles, is urging the Office of the United States Trade Representative to reconsider further tariffs on Chinese goods.
In a letter to Ambassador Robert Lighthizer, the U.S. trade representative, Seroka reminded Lighthizer that trade with China accounts for a large segment of the business with the ports of Los Angeles and Long Beach (the San Pedro Bay Port Complex) — which handles about 40 percent of all containerized imports and 30 percent of all containerized exports for the U.S.
China is the San Pedro Port Complex's largest trading partner with $202.6 billion in commerce in 2018 — well ahead of second-place Japan ($48.7 billion). Seroka added that the San Pedro Bay ports account for nearly half of the seaborne trade between the countries and that $130 billion of U.S. imports from China would be exposed to higher costs.
Seroka said the port's analysis did not assess the degree to which the tariffs would be passed on to consumers but confirmed the uncertainty regarding the situation with China has led to an impact on operations.
He went on to say that the surge of important cargo due to increased tariffs in late 2018 through the early part of this year has resulted in warehouse and distribution centers filling up, creating further operational challenges stemming from the San Pedro Bay Port.
On the export side, Seroka explained, about 50 percent of U.S. exports by value — and 81 percent by tonnage and 78 percent by container volume — will be subjected to retaliatory tariffs by China. A monthly comparison of January through April of 2018 and 2019 showed that exports to China have already dropped by 27.4 percent, while trade volume with the rest of the world increased by 15.1 percent in the same period.
"Over the long term, the prolonged presence of tariffs on trade with China may cause American businesses to source materials and goods from other countries, which may result in shifting of trade volumes away from the U.S. West Coast and the Los Angeles trade gateway," Seroka said.