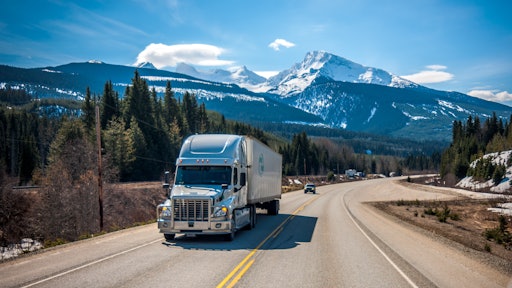 Photo by VanveenJF on Unsplash
A report by the federal Bureau of Labor Statistics casts serious doubts about the current drive shortage in the trucking industry, claiming that any perceived shortage is isolated to long-haul truckload fleets.
The report argues that the shortage is more of a driver retention issue than a shortfall of people willing to work as truck drivers. According to Overdrive, the agency acknowledges that the market for drivers has been tight for decades, but that there's no "evidence of a secular shortage" referring to a shortage persisting long-term as opposed to temporary.
"As a whole, the market for truck drivers appears to work as well as any other blue-collar labor market, and while it tends to be 'tight,' it imposes no constraints on entry into (or exit from) the occupation. There is thus no reason to think that, given sufficient time, driver supply should fail to respond to price (wage) signals in the standard way," BLS summarizes in its report, Is the U.S. labor market for truck drivers broken?
The authors continue on to say that labor shortages are often difficult for economists to pin down and study, but the blames the media for persistent claims of a driver shortage. The American Trucking Associations' chief economist Bob Costello tells Overdrive that the report presented a misunderstanding of the driver shortage perception, saying that the driver deficit is about a dearth of "qualified drivers," not a shortage of applicants.
High turnover, which is often stated to contributing to the shortage, does not equate to a labor shortage, the report says. According to Overdrive, the report says that there's little evidence of a labor shortage relative to driving jobs if you account for all industry segments.
The report argues that higher driver pay could help retain and recruit drivers, however, many agencies have already raised wages two-three times in the last year. Costello argues that the authors merely suggesting that agencies up wages shows that there's a systemic issue with getting enough labor in the market.
Overdrive reports that the study covers industry data from 2003 to 2017, including data on industry wages, turnover, trucking segments and more. Those metrics were compared to data within other industries as well.