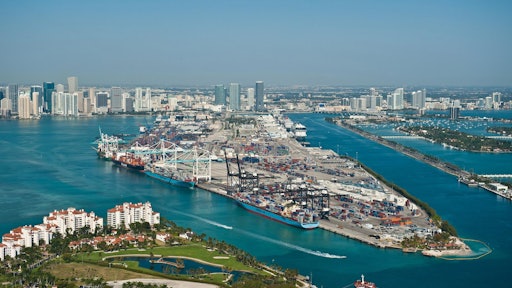 South Florida drayage companies say their drivers are boycotting a Port Miami terminal to protest slow turn times, which have stuck truckers and beneficial cargo owners (BCOs) with costly penalties, JOC.com reports.
The boycott of Port of Miami Terminal Operating Co. (POMTOC) began late last week by independent owner-operators who said they were fed up with delays that in recent months have stretched as long as several hours.
The cause of the recent delays is unclear, though Miami has endured periodic flare ups of congestion in recent years. The port has a backlog of cargo after Hurricane Irma in early September, and like other U.S. container gateways has been coping with off-schedule arrivals of larger ships.