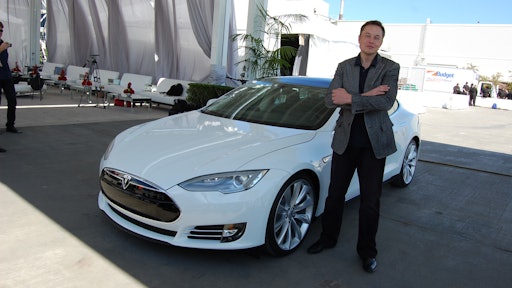 Tesla's development of a long-haul, electric semi-truck that can drive itself and move in "platoons" that automatically follow a lead vehicle is getting closer to testing a prototype, according to an email discussion of potential road tests between the car company and the Nevada Department of Motor Vehicles (DMV), seen by Reuters.
Meanwhile, California officials are met with Tesla last week "to talk about Tesla's efforts with autonomous trucks," DMV spokeswoman Jessica Gonzalez told Reuters.
The correspondence and meeting show that Tesla is putting self-driving technology into the electric truck it has said it plans to unveil in September, and is advancing toward real-life tests, potentially moving it forward in a highly competitive area of commercial transport also being pursued by Uber Technologies Inc and Alphabet Inc's Waymo.
To read the full original article, please click here.