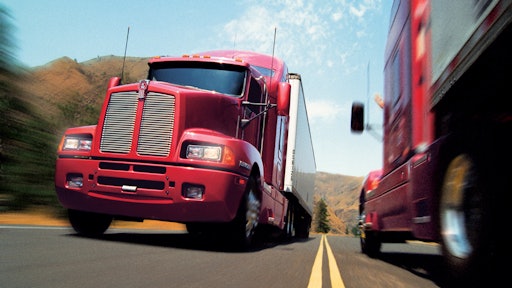 Driving a long-haul tractor-trailer is as commonplace as the items that drivers carry, from blue jeans to blueberries, from toilet paper for Walmart to farm machinery bound for export. There are 1.7 million men and women working as long-haul drivers in the country. Yet truckers—high up in their cabs—are literally out of view for most Americans.
At a moment when President Trump has ignited a national discussion of blue-collar labor and even climbed into a truck during a White House event, trucking, which was once among the best-paying such jobs, has become low-wage, grinding, unhealthy work.
Still, trucking continues to draw plenty of newcomers, reflecting the lack of good alternatives for workers without a higher education (one survey found that 17 percent of truckers had less than a high school diploma).
Over two days recently, The New York Times spoke to truckers at the Petro stop, which sits at the intersection of Interstate 57, between Chicago and Memphis, and Interstate 70, between Indianapolis and St. Louis. These interviews were edited and condensed.
To continue reading the stories of America's truckers, please click here.