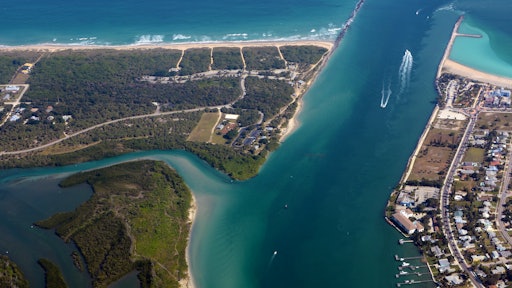 The Florida Ports Council has released "Florida Seaports: High Performance – 2017-2021 Five-Year Florida Seaport Mission Plan," providing updated figures on international trade, cargo data and cruise activity at Florida's seaports.
"Florida seaports have demonstrated three straight years of growth in total cargo tonnage, including an increase of 4.2 percent in 2015-16. This is in addition to a strong cruise sector, where Florida continues to be home to the top three cruise ports in the world," said Doug Wheeler, president and CEO of the Florida Ports Council. "Clearly, port infrastructure investments by Governor Scott and the legislature are paying off as Florida further establishes itself as a key player in the global marketplace."
The annual "Five-Year Seaport Mission Plan" is a statutorily required report produced by the Florida Ports Council on behalf of the Florida Seaport and Transportation and Economic Development Council.
Some highlights of the 2017-2021 plan include:
$50.1 billion in value of containerized cargo moved (6.4 percent increase)
3.5 million TEUs handled
15.5 million cruise passengers served (1.4 percent increase)
$2.8 billion programmed in improvements over the next five years
"Due to the state's priority on seaport development, Florida ports trade with more than 200 countries and continue to expand reach and accessibility every year," said Wayne Stubbs, FSTED chairman and Port Panama City director. "Port investments through FSTED have a return on investment of nearly $7 in state and local tax revenue for every $1 of state funding, creating a diverse and growing economy for Floridians and future generations."