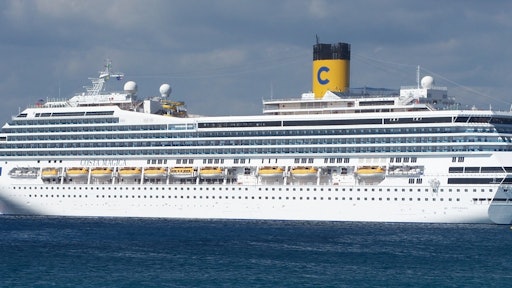 Costa Cruises aims to cut food waste in half by 2020 with its new 4GOODFOOD program. The company serves more than 54 million meals per year.
Costa reviewed its food services process and remodeled it based on a new approach on sustainability.
The project was developed and tested on Costa Diadema in 2016. The program is now fleet wide and has yielded food waste by 50 percent in 11 months. Costa has also cut consumption on their self-serving buffet by 20 percent.
"We've taken a good hard look at the value of food and responsible consumption, and come up with practical solutions. 4GOODFOOD is unprecedented in global shipping. Thanks to this program, we intend to cut food waste on our ships by half by 2020, 10 years ahead of the deadline prescribed by the United Nations 2030 Agenda," Costa Cruises President Neil Palomba said. "We've laid down a marker for the industry by promoting a more sustainable shipboard food preparation and consumption model, without in any way impairing the quality of the cruise experience. But the most important aspect, and this is one of our top priorities, is that this project will engage around two million guests a year as well as our 19,000 crew members, meaning there'll be a positive knock-on effect shore side as well."