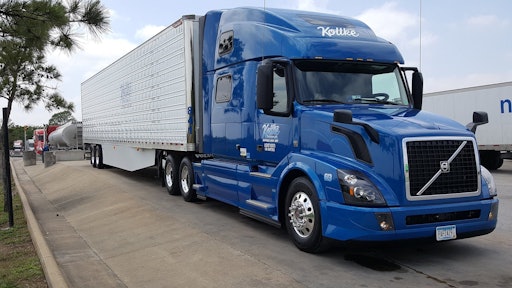 Kottke Trucking, Inc. has purchased Walbon & Company, Inc.'s over-the-road (OTR) operations, including Walbon's routes, trucks, trailers and Wildwood, Fla.-based terminal. In addition, Kottke has set up an office in Eagan, Minn., to manage the newly acquired lanes and accommodate staff from Walbon. The acquisition will not affect the Buffalo Lake, Minn.-based operations that Kottke has held for nearly eight decades.
"Our family continues to grow and we are excited to welcome the Walbon employees into our business. We have and will continue to build a company of great people, great customers and great service," stated Kurt Kottke, president.
Kottke Trucking, Inc. is a third-generation interstate hauler that focuses on refrigerated and dry van transportation. Kottke has been in operation since 1938 and currently operates over 175 semi-tractors.