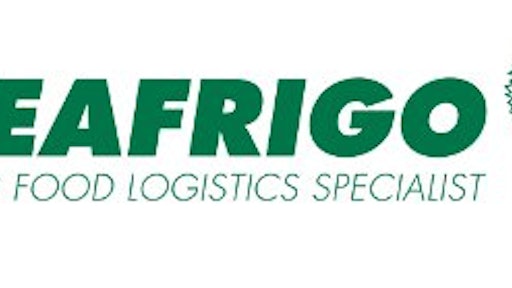 Seafrigo, a global logistics company, is expanding its logistics services into the South Florida market, just-in-time for the new Panama Canal, according to The American Journal of Transportation. Seafrigo is based in France and specializes in the food logistics industry. This Miami warehouse will be their third regional facility within the United States. One of the reasons that Seafrigo selected Miami for its next expansion was due to the opening of the new Panama Canal on June 26th.
The 30,000-square-foot warehouse space is located at 3200 NW 67th Avenue, in South Florida Logistics Center (SFLC) just 12 miles from PortMiami. The warehouse will have both coolers and freezers installed based on Seafrigo's specifications. Although most of the food products will be shipped via ocean, some will arrive via air from Miami International Airport located next door.
"It is with great pleasure to announce Seafrigo's decision to open its location in Miami, Fla. We feel that PortMiami and Miami International Airport are going to be key factors in the perishable logistic activity. Our vision of Miami is to be the gateway to Latin America, the Caribbean and beyond. Miami will directly benefit from the opening of the Panama Canal which will accelerate the shift of the US ocean TEU's market share from the West coast to the East coast. We are very excited to start a new Seafrigo endeavor in this dynamic market." stated Stephane Desseigne, CEO, Seafrigo.
"We are pleased to welcome Seafrigo to Miami-Dade County," said Miami-Dade County Mayor Carlos A. Gimenez. "Seafrigo's choice to use PortMiami as a global gateway represents a growing trend. Perishables growth at the port has increased approximately 25 percent. Customers are taking notice that PortMiami can efficiently move refrigerated products to markets in Florida and the Southeastern U.S., as well as to Latin America and the Caribbean. This represents reducing time-to-market and lowering transportation costs. Faster is fresher when using PortMiami."
Seafrigo was represented by ComReal Miami, a commercial real estate firm with nearly 40 years of history. "To my knowledge, Seafrigo becomes the first major company to locate to Miami partially due to the new Panama Canal expansion," stated Edward Redlich, vice president of ComReal. "It is always exciting to welcome a new client to the market especially when they are headquartered outside the USA. Miami has truly grown from a Latin American market to a global market. Next month, I will be participating in my second trade mission to the Panama Canal."
To read more, click here.