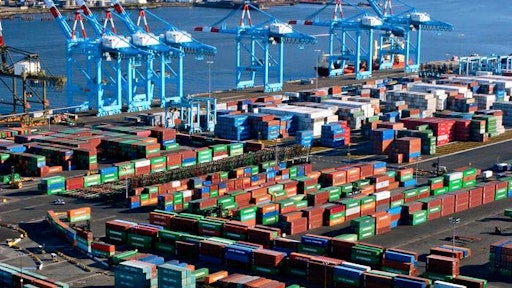 Longshoremen are expected to return to the job at ports in New York and New Jersey after a surprise walkout on Friday put a halt to the unloading of ships at the nation's third-busiest port, according to ABC News.
The Port Authority of New York and New Jersey said Friday night that operations would resume and the International Longshoremen's Association told its members to return to work as it continues working on their concerns.
A spokeswoman for the New York Shipping Association said that after an emergency contract board meeting was called Friday afternoon, an arbitrator ruled that the work stoppage was a violation of a no-strike provision in the contract with the longshoremen.
The NYSA's Beverly Fedorko said both sides agreed to "expeditiously seek solutions to ...longstanding issues" that include hiring and technology.
The walkout began at about 11 a.m. It wasn't immediately clear what prompted the action. More than 4,000 longshoremen are employed in the ports system.
"We have heard your voices, we have heard your concerns, and we have taken action on your behalf," the ILA said in a statement to members. "We urge all ILA members to return to work and will continue to report to you on the progress we make resolving all concerns of our hard working and dedicated ILA workforce."
The Port Authority, the ports' operator, said more than 1,000 longshoremen participated in the walkout.
A spokesman for the International Longshoremen's Association said the walkout took many union officials by surprise. James McNamara told 1010 WINS Radio that the union has objected to what it considers interference by the Waterfront Commission of New York Harbor in its collective bargaining agreement.
To read more, click here.