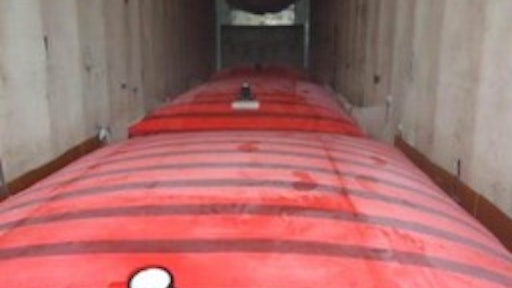 Flexitanks, flexible tank bags designed to fit into a 20-foot standard ocean containers, provide wine, oil and juice shippers additional cost benefits and transportation options, according to an article in the October Food Logistics.
With Flexitanks, loading and unloading times are reduced up to 90 percent and up to 31 percent more cargo can be shipped compared with IBC totes and drums. Man-hours are also significantly reduced. For a 20,000-liter Flexitank, only 7.5 man-hours are required compared to a 1,000-liter IBC tank that requires 18 man-hours, and a 55-gallon drum requires 76 man-hours. With the advent of the Flexitank more than 20 years ago, the liquid transportation industry has been revolutionized.
A more cost efficient solution than drums, totes or ISO tanks, Flexitanks have become the only alternative for companies looking to save on the transport of any types of liquids including: soft drinks, wines, juice concentrates, agricultural oils, liquid latex, bio-fuels, glycerin and non-hazardous chemicals. They provide lower labor and loading costs and no repositioning costs – the best option for bulk liquids with remote destinations.
To read the full article, click HERE.