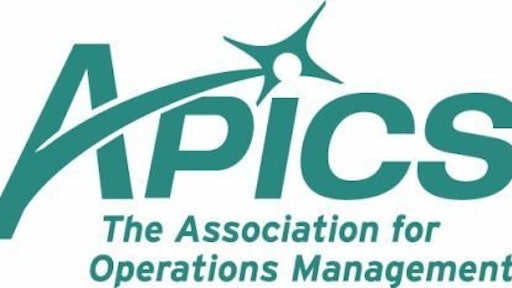 The American Production and Inventory Control Society (APICS), the professional association for supply chain and operations management, announced the development of the APICS Certified in Logistics, Transportation, and Distribution (CLTD) designation, according to Refrigerated Transporter.
The new certification program will set the global standard for logistics best practices and candidates completing the program will demonstrate in-depth knowledge of a broad range of logistics, transportation, and distribution topics.
APICS was founded in 1957.
"APICS merged with American Society of Transportation and Logistics (AST&L) earlier this year to better serve one of the fastest-growing industries in the world: logistics," said Abe Eshkenazi, APICS chief executive officer. "The APICS CLTD is a direct result of our merger with AST&L and gave us an opportunity to provide our members and customers with more comprehensive content and training programs."
The new CLTD certification supersedes the Certified in Transportation and Logistics (CTL) certification program. It is designed to provide logistics managers with a body of knowledge, best practices, technology know-how, and standards for those in the logistics, transportation and distribution industries. The CLTD designation focuses on eight content areas:
•Logistics and Supply Chain Overview
•Capacity Planning and Demand Management
•Order Management
•Inventory and Warehouse Management
•Transportation Management
•Global Logistics Considerations
•Logistics Network Design
•Reverse Logistics and Sustainability
This new certification program—developed by APICS and subject matter experts—will offer new courseware, self-study and instructor-led learning options and a single computer-based exam delivered worldwide via a test center network.
The CLTD program is planned to launch in the second quarter of 2016. For more information, access www.apics.org.