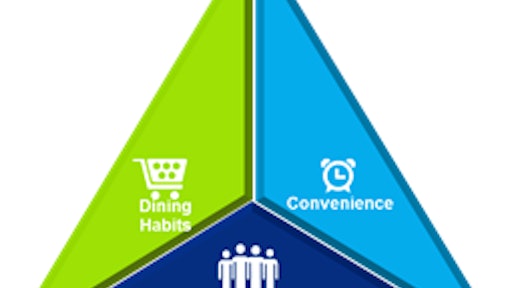 Changes in consumer demand have thrust logistics into the spotlight as the competitive differentiator in the food supply chain. Deloitte Touche Tohmatsu, the London, U.K.-based accounting and research firm, and Technomic, the Chicago-based foodservice retail researcher firm, have jointly published a white paper examining the need for supply chain innovations to offer fast, accurate fulfillment of customized orders.
Readers can download the white paper, titled, "Food Industry Logistics: Trends That Matter."
Authors are James Cascone, partner at Deloitte & Touch LLP, Andrew Feinberg, principal at Deloitte Consulting LLP, Bryan Goshorn, manager at Deloitte & Touche LLP, Bob Goldin, executive vice president at Technomic, Barry Friends, senior principal at Technomic, and Sandeep Malhotra, director at Technomic.
The impact of demand-side changes on food industry logistics will be amplified by continual disruptive supply-side innovations designed to offer fast, accurate fulfillment of customized orders, the paper notes. The ability to deliver new logistics solutions to meet the supply-chain challenges of the "new demand" will become a key strategic differentiator for companies that want to remain competitive and gain market share.
Companies that take on this challenge will have to also deal with the operational complexity and cost of managing both the old and the new logistics infrastructure, and ensuring product quality integrity (e.g., freshness, temperature or consistency) isn't compromised during transportation, a key risk that can impact a brand's reputation, consumer satisfaction and future sales.
"We have identified three main accelerating drivers of change that will require logistics structures and operations to immediately adapt to help maintain market share and service levels at relatively low cost," the white paper notes. These drivers are:
Dining habits: Shifts in what consumers prefer to eat and the need for transparency
Convenience: Changes in where and how consumers want food to be available
Demographics: "One size fits all" no longer works for the key demographic cohorts
The aforementioned consumer demand elements are just starting to bring to light the dramatic adaptation of logistics infrastructure and execution that will be required in order to keep up with the new food environment. From smaller, closer-to-market and more responsive distribution and consumption sites all the way to entire production systems built on predictive demand analytics and real time information, the field of food and beverage logistics is changing rapidly. Organizations must remain flexible and ready to implement change today. They must know how the market is changing and anticipate the next market move.