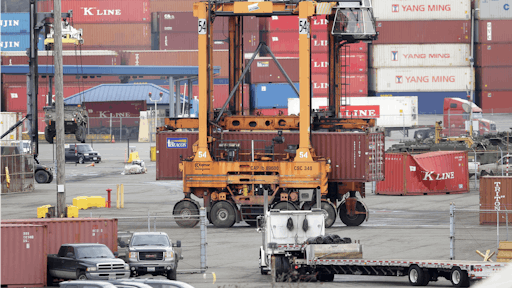 A tentative contract agreement that restored the flow of international trade through West Coast seaports took a big step closer Friday to becoming official, as representatives of the dockworkers' union overwhelmingly recommended that rank-and-file members vote to approve the deal, according to The Seattle Times.
Difficult contract negotiations nearly closed 29 seaports from San Diego to Seattle, causing major delays in the delivery of billions of dollars of imports and exports.
Negotiators for the International Longshore and Warehouse Union reached the tentative, five-year deal in February with companies that run the massive ships and sprawling marine terminals, which are integral to trans-Pacific trade. This week, a caucus of 90 union delegates met in San Francisco to study the offer in detail.
On Friday, 78 percent of delegates voted to urge the broader membership to approve the contract, the union said in a statement. A final count of those votes will be held May 22.
To read more, click HERE.