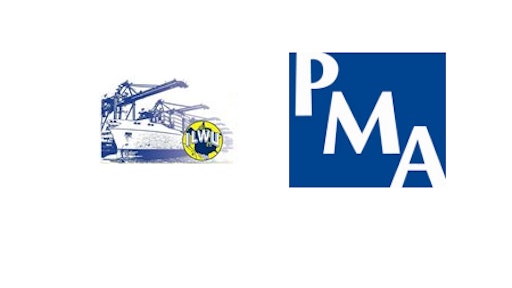 The Pacific Maritime Association is making public more details of its contract negotiations with the International Longshore and Warehouse Union, blasting the union's demands, according to The Oregonian, the Portland-based newspaper.
Last week, the association unveiled its offer to the union in a press conference. Monday, the port operators' coalition cast doubt on the union's intentions of ending discord at West Coast ports by disclosing the union wants the right to fire arbitrators at the end of contracts.
For months, the negotiating went on behind closed doors, but the port operators are revealing key details about the talks to ratchet up tension.
Four arbitrators act as independent third parties in disputes between port operators and local unions. When a contract is in place, and a disagreement erupts, the two sides meet with an arbitrator, lay out their case with the understanding that the loser abides with the decision.
Arbitrators work quickly to settle the disputes to minimize disruption in the movement of cargo. According to the Pacific Maritime Association, arbitrators oversaw 250 labor disputes between 2008 and 2014 – the last contract that was in place – of port operators accusing union members of slowdowns or work stoppages. The association said employers won 85 percent of those cases.
To read more, click HERE.