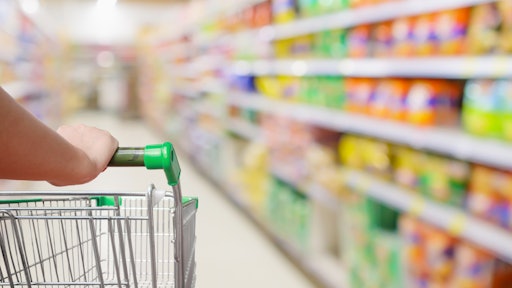 Piman Khrutmuang - stock.adobe.com
Avocado is now making it easy for consumers to quickly purchase and request delivery of items from local, independent grocers.
In today's current economy, e-commerce sales are growing at an unprecedented pace due to the COVID-19 pandemic. US food and beverage e-commerce sales will grow 18.2% to $19.89 billion this year according to estimates by eMarketer. By 2021, that figure will reach $38.16 billion.
In addition, more and more retailers are providing same-day delivery to their users. Now marketplaces like Instacart and Shipt (owned by Target) are expanding access to grocery e-commerce. Same-day delivery is not limited to grocery chains. Big retailers like Walmart and Costco are providing same-day delivery through Instacart on one hand, while Bed Bath & Beyond products are also available on Shipt on the other hand.
"Avocado is helping independent grocers as they look to compete with mass retailers on things like e-commerce presence and delivery speed," said Avocado grocery partner Anju Patel of Dulhan Grocery. "The challenge of providing instant and local access to hyperlocal, independent grocers still exists. Avocado fills the gap. Working with Avocado has allowed Dulhan Grocery to give a wider range of customers easy access to the items they need when they need them."
"The range of retailers, online marketplaces and technology platforms that are looking to provide a one-stop online shopping and instant delivery experience for their customers is growing like we've never seen before," said Mrs. Upadhyay, co-founder of Avocado.
"Same-day delivery provides a new opportunity for local retailers to provide unprecedented value to their customers. Same day delivery marketplaces are key for retailers to provide competitive offerings to their users. We are currently waiving the setup fee, usually $1,500, for independent grocers to speed up how quickly they will start offering online ordering and local delivery through our platform," added Updadhyay.