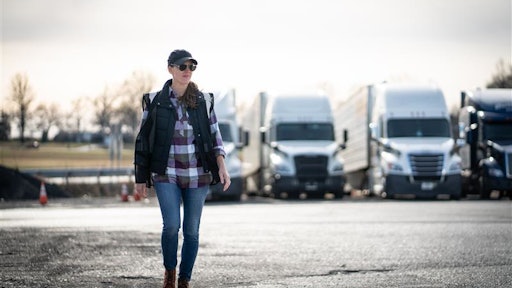 5m3photos/stock.adobe.com
Investment from the Ontario government into a partnership between telematics tech provider Fleet Complete and predictive analytics platform Pitstop results in a new predictive maintenance platform that taps artificial intelligence (AI). The supply chain is on the brink of change as numerous disruptions run through the industry, on the ground fleets are an integral part of the logistics industry. Fleets look to modernize maintenance to keep trucks on the road and moving. Predictive maintenance can help detect where issues may come up for a truck in the future, allowing fleet managers to handle the problem before it happens, preventing trucks from breaking down on the road and being out of commission. The new platform is also said to help reduce emissions.
Per PR Newswire:
The collaboration has demonstrated predictive analytics of parts and components, like brakes, tires, and engines, alerting to potential breakdowns before they happen. This capability is expected to increase vehicle uptime by up to 25%, with savings potential of up to $2,000 per vehicle per year.

The collaboration started in 2020, when Fleet Complete and Pitstop partnered through the Ontario Vehicle Innovation Network (OVIN), led by the Ontario Centre of Innovation (OCI). The project received an investment of CAD $3.016 million, with $2.016 million from project partners, and $1 million from OVIN's R&D Partnership Fund, with the goal to benefit the automotive supply chain industry in Canada and globally.
"We are experiencing the biggest change in the transportation industry in the past 100 years," says Shiva Bhardwaj, CEO & founder of Pitstop. "Vehicle electrification, connected vehicles, same-day delivery logistics, and shared mobility are changing the way people access goods and services. It is inevitable for AI to be used to optimize fleet efficiency, which is what we have accomplished here with Fleet Complete. This innovation of deploying prognostics to any vehicle type across all major components is an incredible technical feat. It will be core to the future of mobility – the way we move people and goods."