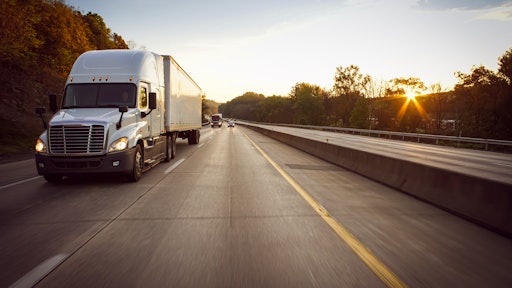 5m3photos - Adobe Stock
Nearly 41% of fleet executives say the supply of new trucks and inventory challenges have altered their truck procurement plans due to lead times, according to a Fleet Advantage study. And, another 17% say the inventory challenges mean they may hold onto current trucks even longer than normal, which may be detrimental to their Total Cost of Ownership (TCO).
"This year's study shows that procurement strategies, an emphasis on unbundled leasing, specific replacement motivators and a stronger focus on environmental, social governance (ESG) are all critical for fleets today," says John Flynn, CEO of Fleet Advantage.
From Fleet Advantage:
31% of respondents said they are leasing their trucks, significantly up from last year when only 14% of fleet executives said they were leasing. However, lease structure is a major area of concern for many, as 28% are in an unbundled lease agreement and "see greater value on flexible fuel and maintenance costs." This compares to 20% who say they are locked in a full-service lease with some saying they are "trying to escape the contract because of inflexible costs on fuel and maintenance."
68% stated they are monitoring possible tax policy changes as part of their procurement strategies.
64% of fleet executives report costs associated with maintenance and repair (M&R), and 44% say improved fuel economy are the leading motivators for truck replacement. This is similar to last year when 55% of fleet executives cited M&R and 47% said improved fuel economy. This is interesting since 17% of fleets are considering holding onto their older, more inefficient trucks even longer than normal because of the current inventory challenges of new trucks as previously mentioned.
31% of fleet executives said their biggest motivator for procurement was to right-size the number of trucks in their fleet to align with economic conditions.
Driver retention was the third-largest motivator to replace aging trucks, and in addition to new equipment, compensation and driver benefits were also listed as beneficial for driver retention.