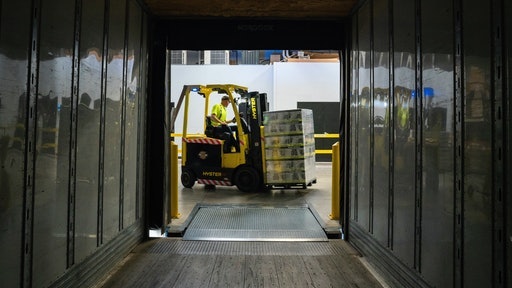 stock.adobe.com
Sales of forklift trucks in the North American market were down in 2020 compared to 2019, partially declining due to the impact of the Coronavirus disease (COVID-19) pandemic. However, truck sales declined 5.1% compared to the previous year.
Despite that, 2021 first-quarter numbers remain healthy.
"The industrial truck industry had its third best year on record in 2019, and the sales decrease in 2020 with COVID-19 was not unexpected," said Jay Gusler, chairman of the board of directors for the Industrial Truck Association and executive vice president operations for Mitsubishi Logisnext Americas Group. "Our industry performed well throughout the pandemic thanks to the essential nature of our products and the dedicated associates in our industry."
Year-end forklift truck sales of 230,134 included electric rider trucks (Class 1 and Class 2 combined), motorized hand trucks (Class 3) and internal combustion powered trucks (Class 4 and Class 5 combined). Class 2 and Class 3 trucks saw a small increase from 2019 at 2.0% and 1.1% respectively.
The remaining classes witnessed declines, with Class 5 seeing the largest decrease at 19.7%.