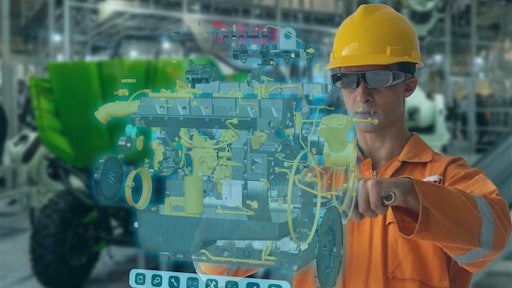 Monopoly919
For decades, the logistics industry has relied on a core, largely consistent set of methodologies and tools to manage supply chains, people and communications. From phone calls and emails to good old pen and paper, as much as freight has changed over the past decade, many of its processes still rely on analog solutions. The idea that a multi-trillion-dollar industry rests on the shoulders of largely outdated processes is concerning. The truth is, there are a lot of moving parts (no pun intended) in logistics, and while these processes are tried-and-true, they are quickly losing their place in an industry that demands efficiency.
So, what are the alternatives?
To be honest, there aren't as many substitutions as there are replacements. Companies are quickly beginning to revamp their supply chain's efficiency by means of new technology and operational models.
The integrated freight marketplace
The last few years have seen phone calls and email chains replaced by algorithms and digital platforms. Waiting hours for a call or a confirmation email wastes time, resources, and ultimately, money. More and more logistics professionals are looking for ways to automate away those rote tasks while simultaneously creating a more coherent communication stream across the entire supply chain.
As evidenced by the mass Coronavirus disease (COVID-19) disruptions and the more recent Suez Canal incident, being able to respond to delays in real time is not just convenient, but critical, for modern logistics.
Digital marketplaces are helping move the needle for both data sharing and transactions. By consolidating parties onto a single platform, it's easier to connect shippers and providers more directly and in real-time.
What is a managed marketplace?
Managed marketplaces are online portals that help shippers and carriers connect via a live, interactive platform while providing the background operational support of a more traditional brokerage.
Marketplaces allow for:
· Shippers to find carriers to move their product.
· Carriers to filter through loads from multiple sources.
· Real-time pricing and capacity.
· Customer-carrier matching.
· Online support.
This means that carriers no longer need to make multiple phone calls to fill their trucks or to get details on a specific load. It can also help reduce their empty miles and improve overall efficiency.
For shippers, marketplaces provide access to a large network of carriers and an easy way to intake bids. Because the marketplace is managed, the carriers are all fully vetted, and in some marketplaces, scored based on service. This means that shippers can enjoy the volume of carriers offered on a traditional load board, while still having the peace of mind provided by a more carefully cultivated pool of drivers.
Integrations have become a popular feature of transportation management systems (TMS) as well as managed marketplaces. Rather than having to learn how to use a new platform, many businesses are now able to integrate these new tools and features into their current TMS and existing portals.
Integrating enhancements into pre-existing platforms creates a shorter learning curve and speeds up adoption for users. This translates into less time figuring out how to use something and more time actually using it.
Tracking and visibility
One other feature some platforms offer is real-time tracking, which brings invaluable visibility to shippers. Drivers are spared the hassle of reporting their location and ETAs while shippers can regularly check in on their freight's location whenever convenient. This is particularly useful and arguably necessary when transporting goods cross-border.
The case for cross-border technology
Mexico is notorious for being a region where freight can become lost or unheard of until it arrives at its destination. Known as the "black hole" of freight, Mexico does not have the same ELD regulations as the United States or Canada. A cross-border shipment is a multi-party process with numerous handoffs on both sides of the border.
A typical Mexico-U.S. northbound shipment can involve up to six people just to effectively communicate a truck's location:
1. The driver
2. The dispatcher
3. Mexican fleet manager
4. U.S. fleet manager
5. Logistics provider
6. Typically, a rep from that same provider
This same group of people would be responsible for communicating location on a southbound leg as well. What you get are hours of waiting and multiple phone calls before a shipper knows where their freight is. By the time that happens, the location has already changed. This wastes time and money, can create freight safety concerns, and ultimately, hinders a supply chain's effectiveness.
By taking a proactive approach at utilizing tracking tools, shippers and carriers can improve visibility and ultimately profit by maintaining a tighter grip on their freight and minimizing the parties involved in their cross-border supply chain.
Technology adoption in the age of pandemics
Many of these tools and platforms have existed for a few years, but the arrival of the COVID-19 pandemic has accelerated the need for their utilization.
When the pandemic hit, leaky and inflexible supply chains broke down. Many companies were left scrambling to rebuild while fighting for capacity or attempting to relocate production out of China.
Digital supply chains were able to respond to the crisis and adjust their operations more quickly and easily. Some were able to leverage their tech adoption to meet demand and even grow. The collapse of many small companies, the disruption of markets and the financial burdens that came from the early days of the pandemic gave the logistics industry a very clear message -- adapt or die.
Whatever the next crisis is, companies are more likely to survive (and even flourish) if they are willing to reinforce their supply chains with technology and leave the pen and paper behind.