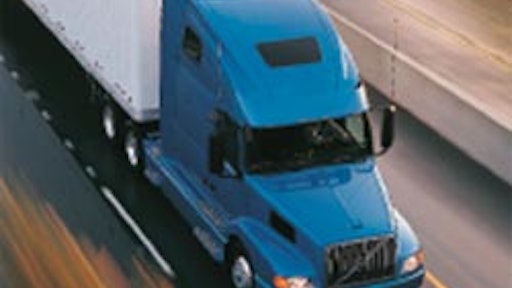 Retail consolidation in the United States and an increasingly diversified consumer marketplace are forcing food distributors to protect their sales base by attracting key customer accounts, pursuing new business through retailer acquisition and eliminating unprofitable business units, according to a new report from the Food Marketing Institute (FMI).
The study, 2004 Food Industry Transportation and Fleet Maintenance Report, also shows that distributors are seeking to reduce the capital expense of fleet ownership through alternatives such as leasing and third-party logistics contractors.
"This is a very critical period for the food distribution industry," states John R. Block, FMI executive vice president and president of FMI's Wholesale Division. "There has been significant change within the industry in the past year. That, combined with growing competition from alternative channels and a more complex customer base, has compelled distribution companies of all sizes to reassess their growth strategies across the board."
The report attributes the changing climate to major industry trends, particularly industry consolidation. Some food retail/ wholesale companies simply ceased business operations in 2004, leaving their competitors dividing up former territories. At the same time, many companies closed divisions and stores, seeking to eliminate unprofitable operations.
All of these factors have made fleet planning much more complex.
The study identifies factors driving up transportation costs and corresponding changes in cost containment strategies:
Fuel: Fuel costs continue to rise and remain a key component of distribution costs. With fleets currently averaging 6.44 miles per gallon, this expense will continue to limit any growth in profits.
Benefits: The costs of employee benefits continue to grow, although many companies have introduced programs that limit the growth of insurance and workers' compensation expenditures.
Labor: Labor contracts are being ne-gotiated for longer periods of time, such as five and six years, with larger salary and benefits packages, thus increasing wage costs.
Activity Based Costing (ABC): Management is recognizing the need to control costs more effectively by having retailers pay the real cost of delivery.
Equipment: Fleet equipment purchased today lasts longer and costs significantly less to operate than equipment purchased five years ago. Most fleets are purchasing longer trailers, at least 53 feet, which can be used to reduce the number of trips per day.
HACCP: Fleet managers are beginning to face the realities of proper temperature control when transporting perishable products. As retailers begin to require merchandise to be received at the correct temperature, more fleets will have to purchase multi-temperature refrigeration equipment that can handle two to four unique temperature zones.
Case Weight: Weight per case should continue to decline as manufacturers focus on ergonomically designed secondary packaging, along with improved pallet pattern fit, which reduces damage.
Technology: The adoption of new technology—such as global positioning satellite systems (GPS), radio frequency identification (RFID), sensors that monitor multiple activities and collaborative forecasting, planning and replenishment (CFPR)—will bring tremendous change to the delivery function of all food distribution centers.
The report finds that managing fleet maintenance is difficult as business issues grow more complex each year. Cost control is again the primary issue with regards to fleet maintenance. Fleet safety is also a top priority as fleet managers seek to minimize accidents and damage. As fleet equipment becomes more sophisticated due to technology innovations, proper and thorough employee training is another key concern.
Fleet workforces are changing as well, driving up labor costs. Most fleet driving teams are made up of full-time, union employees who work approximately 47 hours per week with an average hourly wage of $16.35 and benefits of 40 percent. Less than 7 percent of drivers are leased from an agency, while more than 32 percent of fleets use some type of casual employees. The average fleet has 91 drivers with a small management team and support staff.
To order 2004 Food Industry Transportation and Fleet Maintenance Report, please visit the FMI Store at www.fmi.org/pub/.