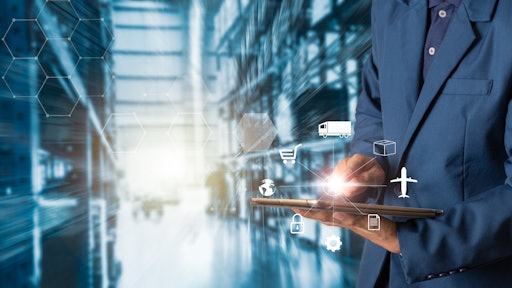 Getty Images.
eft by Reuters Events in tandem with Zoho Creator released the "Supply Chain Hot Trends Report: 2020 & Beyond," which reveals the technology that continues to aid logistics in its much-needed digital journey.
Nearly 600 industry professionals from the world's largest retailers/manufacturers, logistics service providers and solution providers were surveyed to help readers get to grips with the dynamic supply chain industry.
"For players in this industry, embracing digitization will ensure their operational viability in the long run, "says Hyther Nizam, vice president, product management, Zoho Creator. "Stakeholders who hesitate will find themselves in a tough spot, as expectations from consumers and clients alike are sky high; after all, the greatest challenge facing logistics service providers in 2020 is providing value and ROI to their customers."
Visibility is once again the key desire for end-users, yet represents a challenge for the industry. The companies that can provide this business-critical desire for their end-users will be the winners, with those that can't falling perilously behind.
"We are at the start of a new decade, and there is much hope and opportunity for the logistics industry. The much document Amazon effect forces the industry to embrace digital technologies to foster agile, predictive supply chains that can get product faster to the end-users. The players that fail to provide for their customer won't survive into the 2020s," says Nicholas Stylianou, project director at eft by Reuters Events.