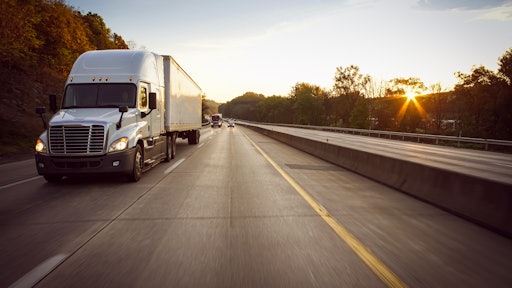 5m3photos - stock.adobe.com
STEF Group announced plans to acquire TransWest, adding transport and logistics services for frozen foods to its portfolio.
"We are delighted to have signed this agreement with TransWest. This acquisition is driven by the highly complementary nature of our two companies and our teams, which are recognized for their professionalism. It will enable STEF Belgium to extend its range of services to better meet the needs of its customers in the frozen food and international flows sectors and is a perfect fit for our joint positioning as a pure player in the food supply chain," says Christophe Gorin, managing director Northern Europe of the STEF Group.
"STEF and TransWest have shared the same values and traditions for many years: seriousness, stability, high know-how in cold chain logistics and ambition to excel in it. Becoming STEF's frozen food division in Belgium, TransWest and its employees are preparing for a bright future, driven by a growing demand for logistics and distribution of frozen products in Belgium and to the surrounding countries," adds Paul and Jan Lambrecht, managing director of TransWest.
Key takeaways:
TransWest specializes in transport and logistics services for frozen food products in Belgium. The company has over 200 employees and a fleet of 250 vehicles.
STEF specializes in chilled food transport and logistics services. STEF Belgium has 500 employees and 150 vehicles.