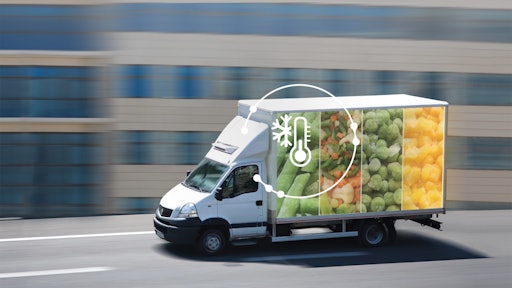 Webfleet
Webfleet introduced Webfleet Cold Chain, a single-platform solution designed to help temperature-controlled fleets maintain cargo quality and safety.
"We're proud to help transport fleets protect goods, prevent costs and satisfy their customers," says Raj Bajaj, VP of fleet management solutions international. "Webfleet Cold Chain provides temperature-controlled fleets with the tools and insights they need to thrive. Our solution makes meeting increased regulations and standards much easier and all from a single platform."
From Webfleet:
Webfleet Cold Chain helps fleet managers easily monitor, control and record temperature conditions across their refrigerated assets in real time.

Webfleet's cold chain solution can support any refrigerated fleet, making it suitable for any semi-trailer, rigid-body truck or delivery van as long as these vehicles are equipped with refrigeration devices and utilized to keep cargo at correct temperatures.

The new Webfleet Cold Chain solution is in line with the Bridgestone E8 Commitment.