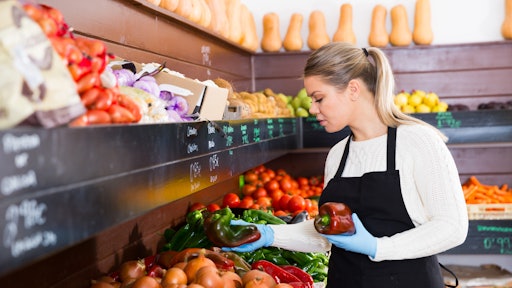 AdobeStock_286417489
Nearly 80% of grocery retailers were interested in condensing unit applications for existing stores, and a majority indicated a preference for CO2-based condensing units to serve medium-temperature refrigerated display cases, according to a study presented by the North American Sustainable Refrigeration Council (NASRC).
"The most significant takeaway from the report is that is demonstrates a strong demand for natural refrigerant-based condensing unit technologies in the U.S., with 100% of participating retailers indicating interest," says Danielle Wright, executive director of NASRC. "The real challenge is how to accelerate emissions reduction in the 38,000 stores that exist today. We need solutions that can be phased in as part of the normal equipment replacement schedule and serve the refrigeration capacity expansion that is happening across the food retail sector today due to the rise in online shopping."
From BusinessWire:
Today, the vast majority of grocery stores are using hydrofluorocarbon (HFC) refrigerants, which are considered super greenhouse gases and have thousands of times more global warming potential (GWP) than natural refrigerants. Retailers need modular technology options that allow them to migrate their refrigeration loads and displace the existing system over time.
"Ultimately, our goal is to bring more natural refrigerant product solutions to the U.S. market," says Wright. "This report was the first step in bridging the information gap by leveraging our strong network of stakeholders."