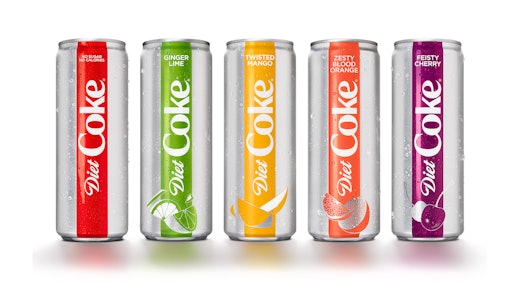 Diet Coke is getting a makeover to try to invigorate the sugar-free soda's slumping sales.
Coca-Cola Co. said Wednesday that it's making its 12-ounce Diet Coke can taller and slimmer, updating the logo and offering the 35-year-old drink in four new flavors: mango, cherry, ginger lime and blood orange. The taste of the plain Diet Coke will stay the same.
The Atlanta-based company said the new flavors and look—with a different color vertical stripe for each flavor and red for plain—are aimed at appealing to millennials. The company spent two years on the makeover and tested more than 30 flavors before settling on the four.
To read the full original article, please click here.