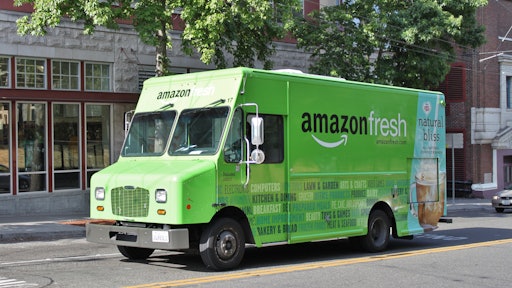 Amazon already had big plans to disrupt the grocery industry before the Whole Foods acquisition. Now, the recently acquired natural and organic chain provides the "one-two punch"—as Packaged Facts calls it—needed to propel the retail giant's food and beverage sales. This growth will put tremendous pressure on competitive grocers.
It's impressive how many facets there are to Amazon's grocery growth strategy, the most obvious being recent tie-up with Whole Foods. Literally overnight, Amazon gained a multi-channel grocery presence throughout major U.S. markets.
There is speculation that AmazonFresh, which has grown slowly during the past decade in only a handful of U.S. cities, will get a major boost using Whole Foods' stores and distribution centers for last-mile fulfillment. And Amazon is already rolling out lower prices and its Prime-based loyalty program to physical Whole Food stores.