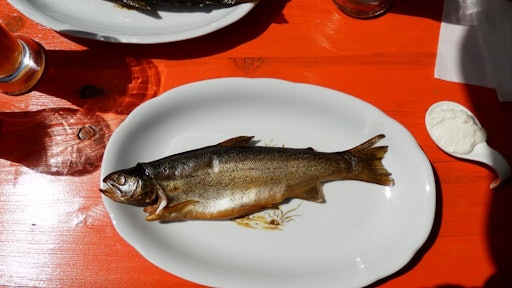 South Australian restaurants are increasingly plotting their own veggie patches and herb gardens, even maintaining small farms in their quest for fresh produce. But it's a little trickier to sustain your own fishery.
One venue, Rundle Street newcomer Iberia, has found a solution. In partnership with Wildcatch Fisheries SA, it's circumventing traditional supply routes and sourcing directly from small fishing businesses.
Most often, the seafood on your plate is purchased from a distributor, who buys from a range of sources, local and far. By the time the product is delivered to the venue—and your table—a lot of time has passed. Fresh catches can spend days in transit between being unloaded to markets or storage facilities (where they're sometimes frozen) and then on-sold and delivered to kitchens.
Iberia's partnership with WFSA eliminates the middle people. "Our record from ocean to plate is 12 hours," says Tom Cosentino, who's driving the development of a Community Supported Fishery (CSF) in SA.
To read the full original article, please click here.