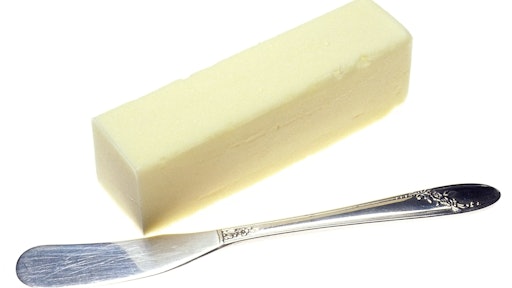 In the last 12 months spot butter prices have jumped 160 percent from the EU Intervention floor, with 70 percent of this increase occurring in the last two months to reach record levels of $6,800 per ton.
The previous record was about $4,600 per ton for two months in late 2007. Most of the price increase can be explained by the low unsustainable starting base of Intervention, supply reductions and strong demand. The remainder of the price increase can be attributed to panic buying by large food ingredient customers who were operating with low stocks, because they budgeted to buy butter at a "fair value" price of $4,100 per ton in late 2016.
Supplies have been impacted by lower milk output in Europe since June 2016 and a reduction in the butter fat content of milk. In addition, increased volumes of cream are being used in applications like full fat milk, ice cream, dips, yogurt and high fat cheeses, thereby curtailing volumes for churning. In contrast, SMP (a by-product of butter) pricing has remained depressed in the last 12 months with prices today at $2,100 per ton, which is just 15 percent above the Intervention floor.
To read the full original article, please click here.